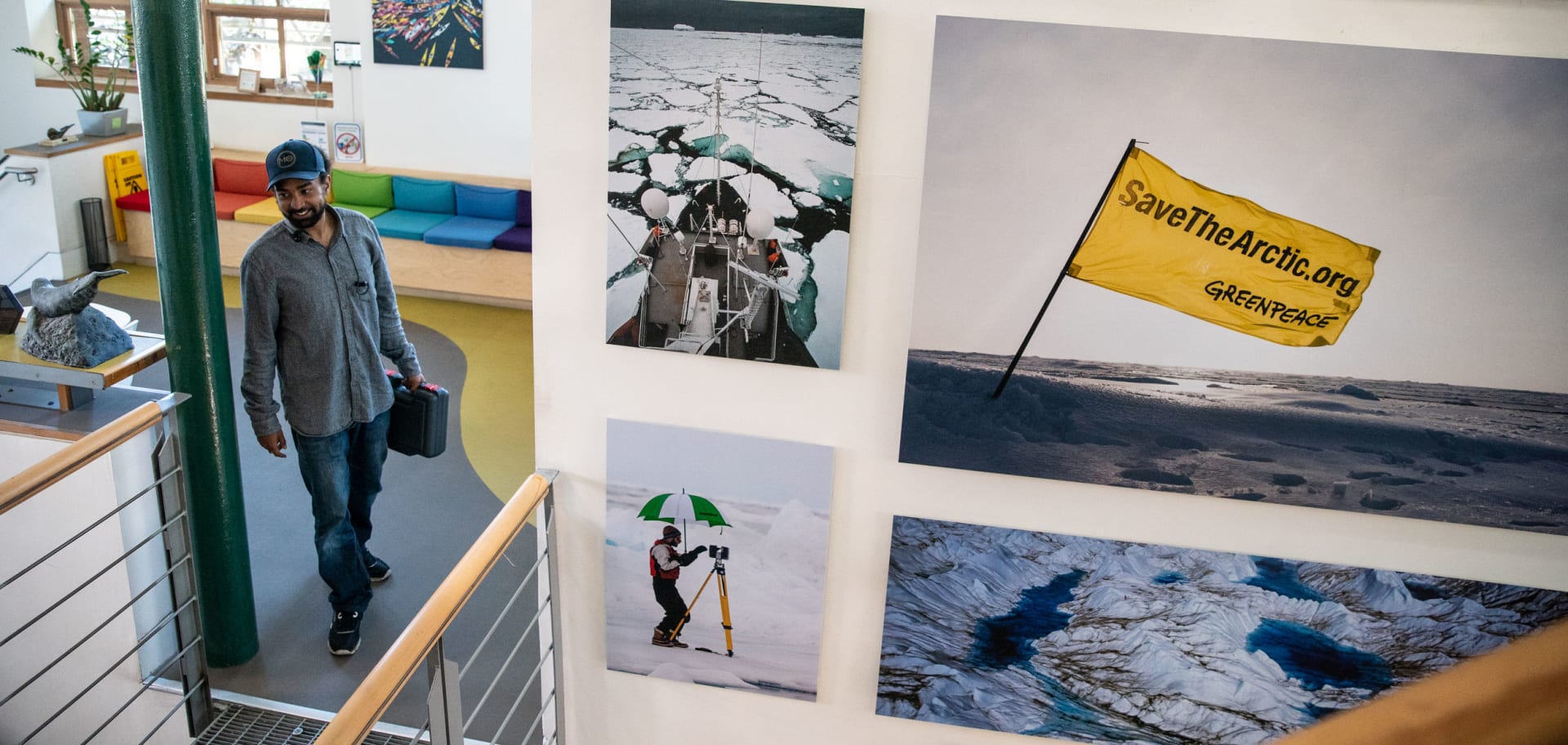 Board Members
London

,

England

,

United Kingdom

Greenpeace UK Board
Job description
Greenpeace UK is an independent national/regional organisation within the global Greenpeace campaigning network, which acts to change attitudes and behaviour, to protect and conserve the environment and to promote peace. The global network of Greenpeace organisations comprises 26 independent national/regional Greenpeace organisations with presence in over 55 countries across Europe, Africa, the Americas, Asia and the Pacific, as well as a coordinating and supporting organisation, Greenpeace International.
This is a unique opportunity to impact change in the UK and globally, using your good judgement and standing in the environmental/climate sector to help shape a distinctive vision for Greenpeace UK in the face of evolving challenges.
In 2022, Greenpeace UK appointed two new Executive Directors. Now we are looking to add capacity, diversity, and skills to the Board with up to 4 additional members. Each member will have the opportunity to serve a maximum of two terms, each of four years. Board members may also stand for the position of Chair when the role becomes available.
Contributing to far-reaching global action for change, you'll help to maximise the relationship between Greenpeace UK and our international network, and realise our potential to encompass diverse types of environmental activism. To empower Greenpeace UK to speak directly and powerfully to longstanding and new supporters alike, integrating the perspectives of all those who are committed to climate justice and wider global equity. 
We are looking for board members who have skills and experience in one or more of the following specialisms:
Finance
Ideally (but not essential) a qualified accountant with significant experience and skills gained in a large complex organisation. The successful candidate will be able to scrutinise and give expert oversight of the budgeting, planning, accounting, reserves and risk management of the organisation.
Fundraising
 We are seeking an experienced third sector fundraiser who has managed large complex programmes and fundraising portfolios. The prime focus of fundraising at Greenpeace UK is individual giving/public fundraising, using best practice and leading-edge systems and techniques.
Leadership and management of a campaigning organisation
Someone who has demonstrable experience of senior leadership within a campaigning organisation, who can offer valuable insight into the development and execution of our strategies and matters relating to organisational development, leadership, and management.
Activism within the wider environmental movement
Someone who has direct experience of undertaking activism within the environmental movement and who can bring their knowledge, skills, experiences, and passion for activism to Greenpeace UK.
We especially seek candidates:
Who will increase the diversity of the current Board, for example in terms of gender, ethnicity, disability and age.

Who are team players with a strong collaborative and collegiate approach.
Job requirements
You'll have:

The ability to fulfil legal functions of a board member, including but not limited to strategic oversight, financial oversight, good governance, resource management, and safeguarding.
The willingness and ability to commit time and energy to the organisation (typically about one day per month).
Good knowledge of the environmental/climate agenda.
Demonstrable understanding and experience of political activism.
A very good understanding of, and appetite for, organisational risk (Greenpeace UK carries out activities such as Non-Violent Direct Action which may result in criminal proceedings and conviction).
Remuneration is available, based on time spent. Travel and other expenses are also reimbursed. All new members will be given a package of support to enable them to join Greenpeace UK and make a difference as soon as possible. This will include a full induction programme and training where relevant.

Our commitment to diversity:
At Greenpeace UK we are committed to advancing diversity, inclusion, equity and becoming anti-racist. We acknowledge that people from certain backgrounds are under-represented in environmental and campaigning organisations and want to do all we can to correct this. In particular, we want to be more representative of Britain's diversity at senior levels of GPUK. If you have the skills we need and are a person of colour, disabled, LGBTQIA, non-binary, have a mental health condition, or if you identify as working class now or in the past, we would welcome an application from you.


To Apply

For further information, including how to apply, please download the information pack on our website. We ask you to answer a number of specific questions on our online application form and tell us some basic information about yourself. Please also submit a CV, which we will refer to if you are shortlisted for interview.
Following the closing date – 9am 11th December, shortlisted candidates will be invited to interviews at the Greenpeace UK offices in Islington, London, with at least two of the current board members, plus an external advisor. In addition to the formal interview, you will have the chance to meet the current Executive Directors.
These interviews will take place on 11 and 12th January. Please keep time free on these dates to enable you to be part of the process if selected.
Further interviews or informal conversations may follow the initial in-person interview.
We aim to inform candidates of the decision by mid-January, after which professional references will be taken for those offered positions.
Formal appointments will be made in February, following receipt of all references, although the start date may be later in the year in order to stagger new starts. Induction and welcome meetings will take place in March.


Greenpeace UK is an inclusive and diversity-friendly employer. We value difference, promote equality and challenge discrimination, enhancing our organisational capability. We welcome and encourage applications from people of all backgrounds and do not discriminate on the basis of disability, race, colour, ethnicity, gender, religion, sexual orientation, age or any other category protected by law.
CLOSING DATE: 9.00 am 11 December
INTERVIEWS: 11/12 January